We are convinced that drinking good cocktails does not stop at the doors of the bars. From our experience and know-how, we have rethought the modes of consumption to offer you creative and easy recipes to serve yourself at home. Give time to the essentials and share a taste experience
unique!
Fresh, local and seasonal cocktails
ready to drink at home
An experience at home, AIRMAIL COCKTAIL is above all an immersion, with this solution of ready-to-drink cocktails we wanted to recreate the universe of a cocktail bar at home by bringing you a sensory experience through 3 senses:
A visual journey invites you to relax and appreciate the moment with an authentic and neat design. An exploration of taste through unique recipes. Our cocktails are pure creations, you won't find them anywhere else. Then an auditory immersion, with the QR code placed on the back of the bottles, a musical playlist to listen to during your tasting.
Quality at the rendezvous, At AIRMAIL COCKTAIL we offer bottled cocktails whose ingredients have been particularly selected for their proximity, seasonality and quality. Our recipes are natural, without dyes or preservatives with a long shelf life, all in a reasoned approach.
Consuming responsibly is one of our priorities, we are developing solutions to limit our carbon footprint as much as possible: local production, short circuits, recycled and recyclable materials, French know-how. We ensure that every aspect of our production adheres to our ethics and values.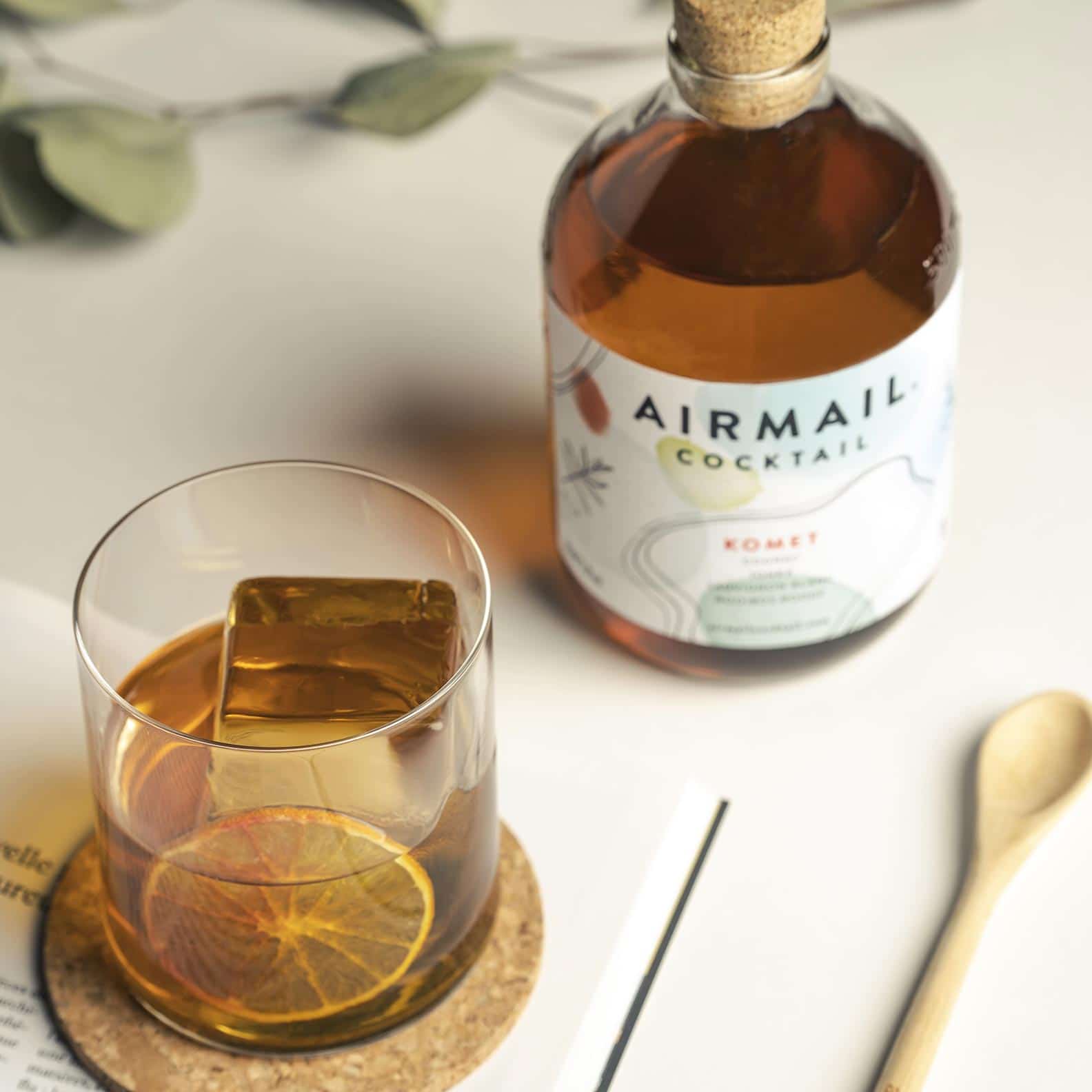 Our recipes are imagined and produced by two passionate cocktail creators and entrepreneurs.
International experiences in the best bars, expertise in events and a common desire to bring quality #readytodrink cocktails at home.
We present to you Germain and Flavien.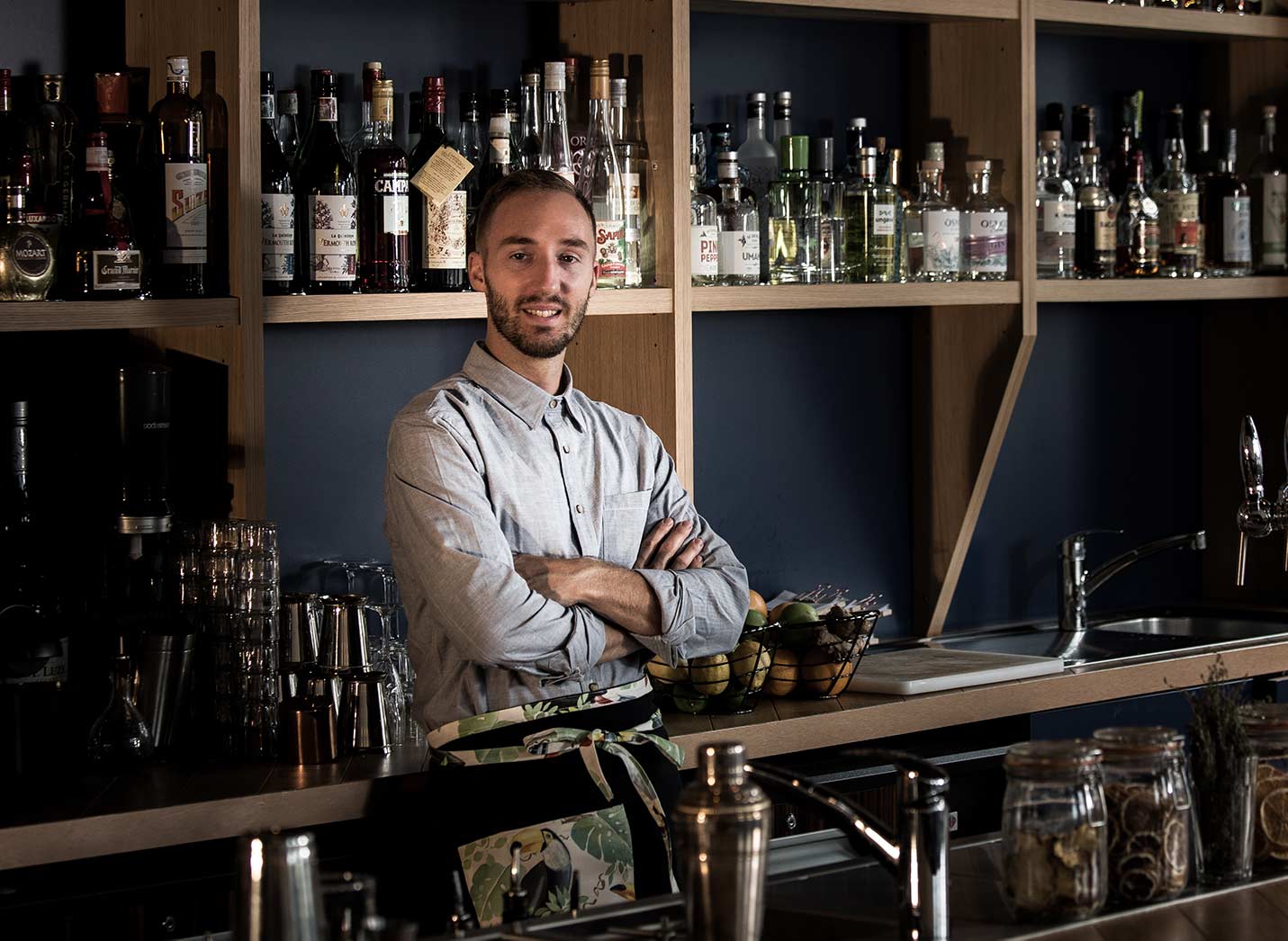 Germain is passionate, coupled with an entrepreneurial spirit, he does not do half measures. It is behind several bars on the other side of the world that he will refine his vision of the cocktail. He wants to impose cognac and not just offer it, reintroduce it into classic cocktails or his own creations. In 2015 he immersed himself in the fundamentals and was awarded the title of "Cognac Educator" by the interprofession.
#creative #perfectionist #challengeur #adventurer #connected #greedy #precise #demand… Germain's personality will give rise to surprising cocktails, full of flavors, but always controlled!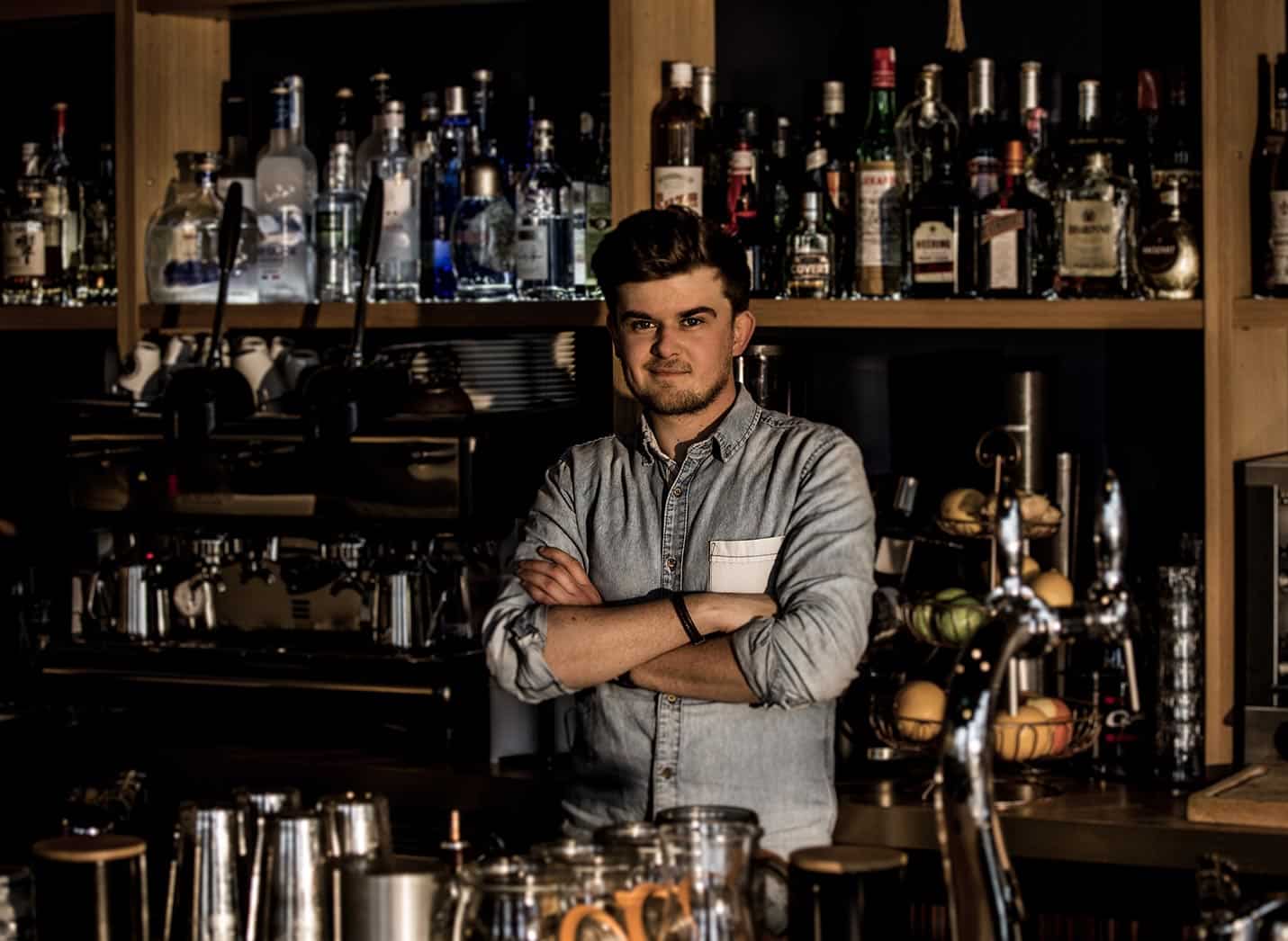 Trained at the hotel school where he developed the desire to provide unforgettable experiences to consumers, Flavien then naturally embarked on his passion, mixology, which took him to London, Malta and Groningen in the Netherlands. After establishing himself as a bar manager abroad, he will also animate the bars and brand homes of different spirits houses in the heart of the Spirits Valley.
#rigorous #precise #adventurer #methodical #musician #vintage #efficient #discreet… Flavien will sign his cocktail recipes with vegetal and fiery notes with finesse.

Each recipe is signed by a bartender, find on our labels which ones come from Germain or Flavien, or from a common reflection!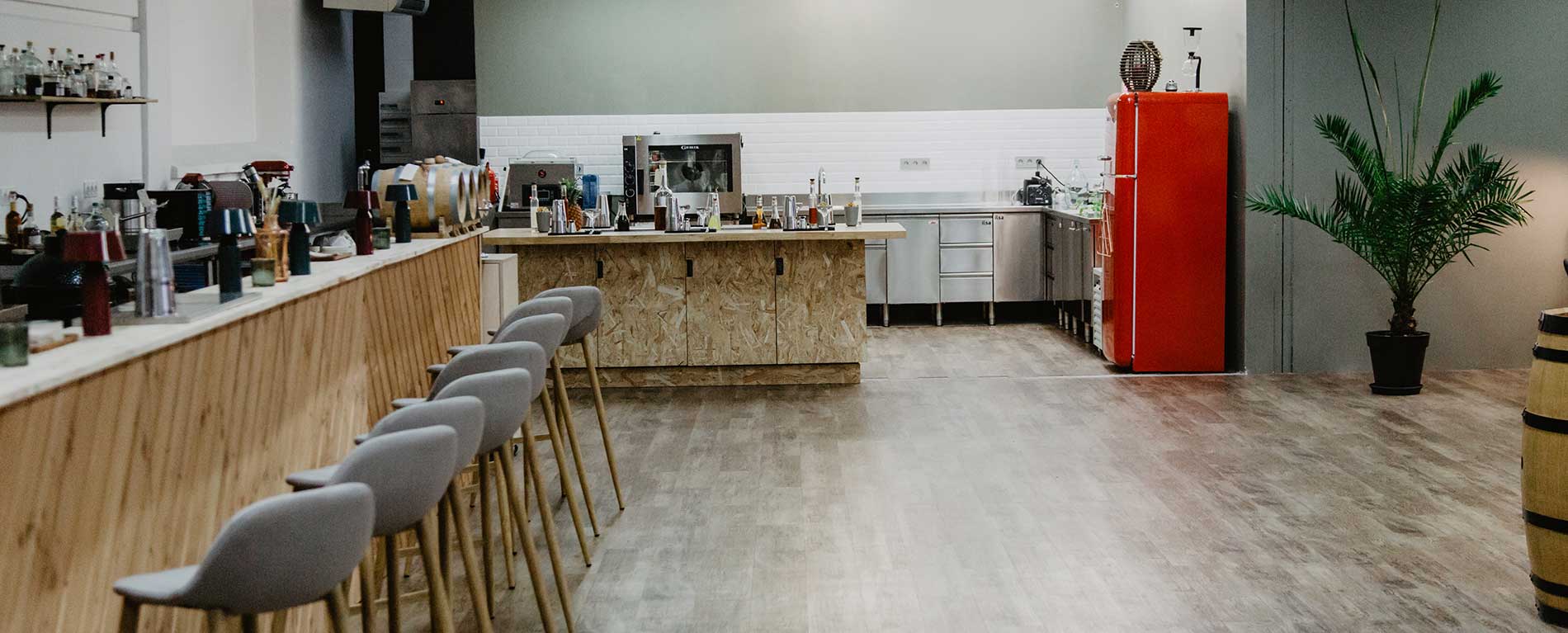 Our laboratory is located in the center of the town of Cognac in Charente in the French Spirits Valley. Recognized as the world center of skills where all the know-how necessary for the development of premium spirits of excellence are concentrated. This proximity to the actors of the sector gives us a position of choice with all our partners such as designer, printer, producer, carrier.
We have placed our bottles in a collaborative space that functions as an incubator for entrepreneurs dedicated to cognac and all the local attractiveness. This choice brings us exchange, sharing, dynamism and openness to the world while rubbing shoulders with other sectors of activity.
We work in a vast space equipped with professional equipment allowing us to control internally the storage, the Research and Development pole, the production, the bottling, the labeling, the delivery of our bottles and the marketing and communication pole. In order to guarantee you safety and optimal freshness and thus avoid any contamination, we are implementing health protocols and controls to comply with the hygiene standards in force.
With the health crisis linked to covid-19 and the closure of bars, the arrival of bottled cocktails exploded in 2020. Because we leave nothing to chance, we wanted to offer a professional and sustainable offer, our activity is regulated and we have the necessary approvals to market our products.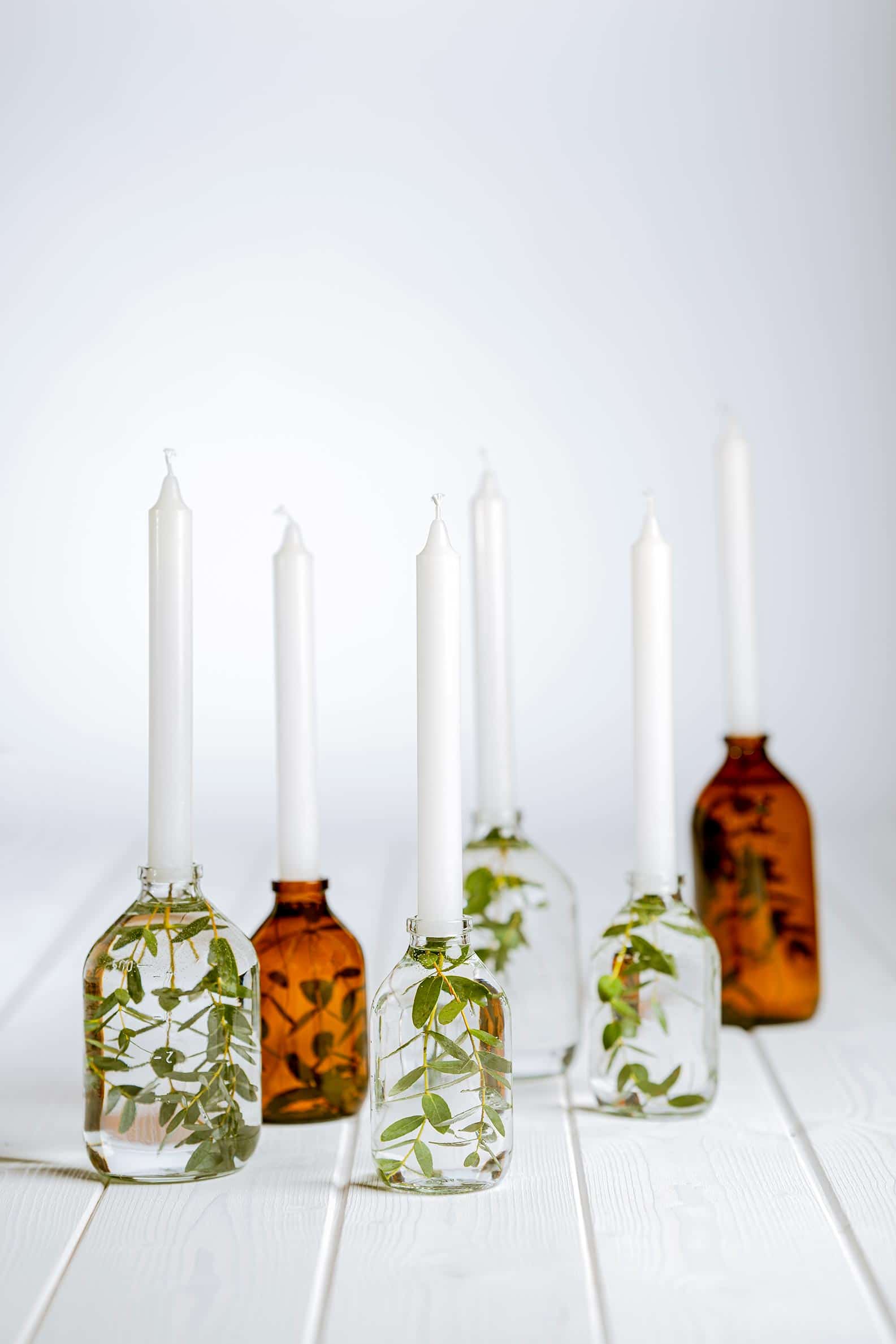 Consume locally
We support the local economy by favoring short circuits in the choice of our producers. We favor local and seasonal alternatives to replace exotic products. We avoid waste by reusing materials to create homemade syrups, infusions and liqueurs.
Encourage slowlife
More than a trend, slowlife is a real way of life that invites you to more gentleness, authenticity and respect. A philosophy of life that is acquired through small changes in which we try to participate as much as possible. Today we offer you a solution to take the time, slow down gently and enjoy every simple pleasure in life. Take advantage of these moments: share, laugh, savor and taste!
Encourage upcycling
Upcycling is the act of transforming a part to change its style or functionality. It is part of an ethical approach that is more respectful of the environment thanks to circular consumption by giving a second life to used objects. Our goal is to give you the keys and inspirations to reuse our glass bottles in an original, aesthetic and utilitarian way.