Bottled ready-to-drink cocktails
Bottled cocktails have entered the RTD category, also called Ready To Drink.
With AIRMAIL COCKTAIL we offer you a simple and effective solution to serve
real good cocktails in your establishment.
Are you a CHR professional, a delicatessen or a caterer?
Served by the glass or on sale to take away, AIRMAIL COCKTAIL is the cocktail solution for professionals.
Serving cocktails has never been easier!
A range of premium, fresh and local cocktails ready to drink at home.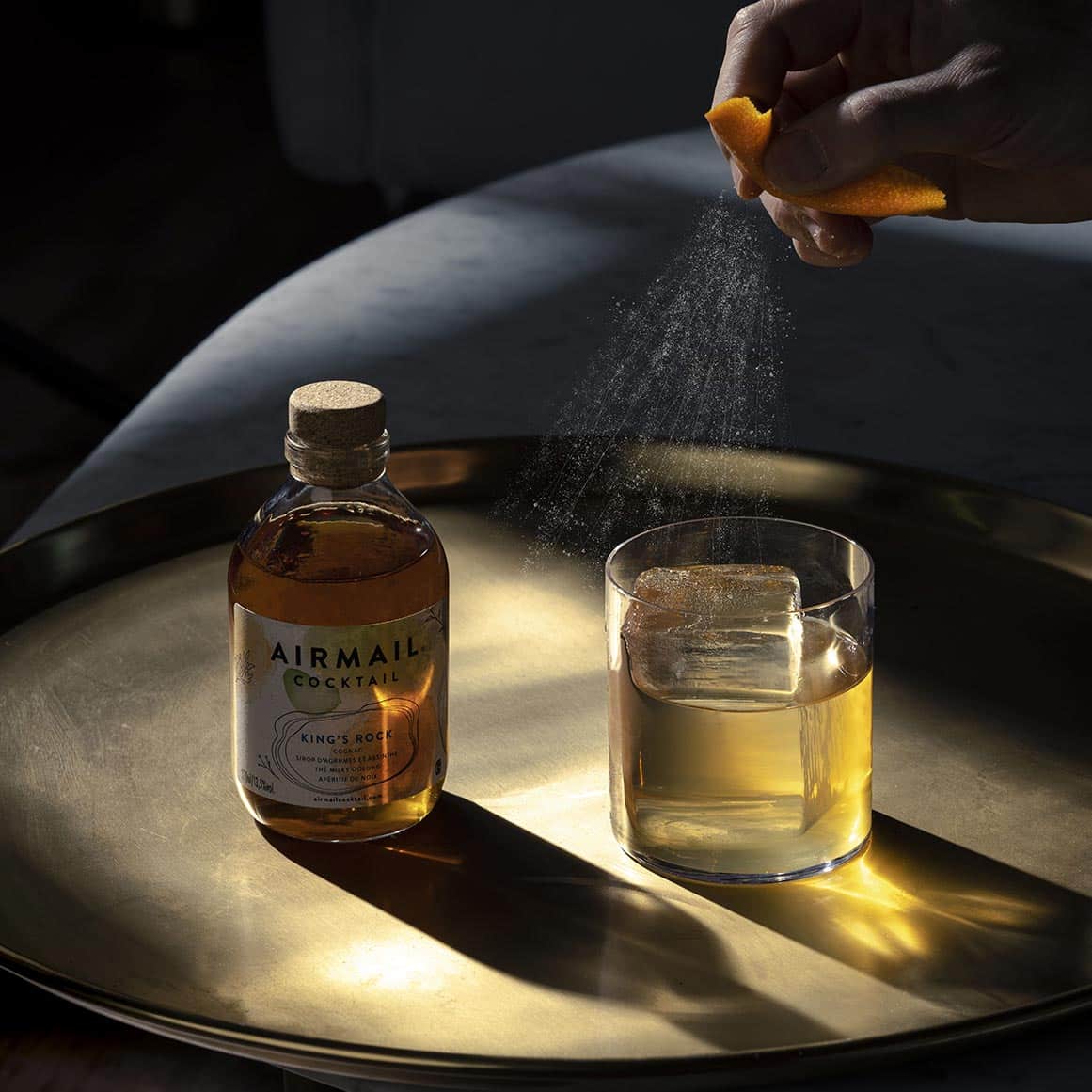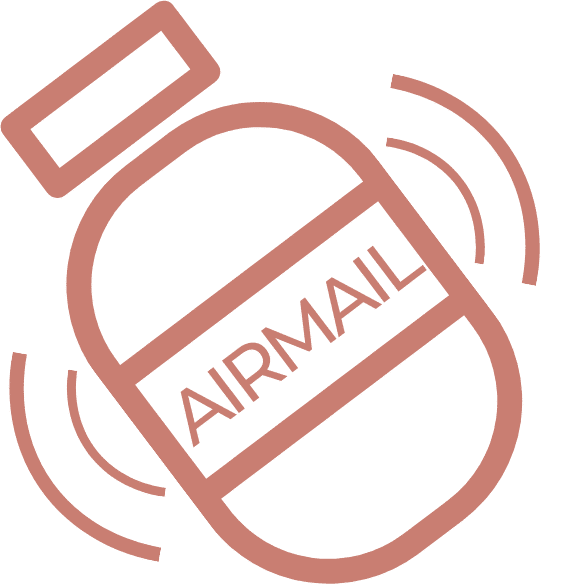 Simplicity
Ready-to-serve cocktails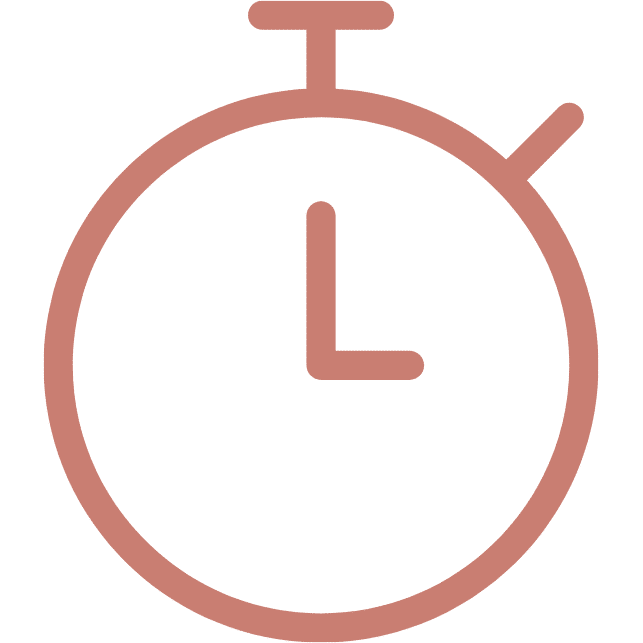 Speed
Open, pour, serve!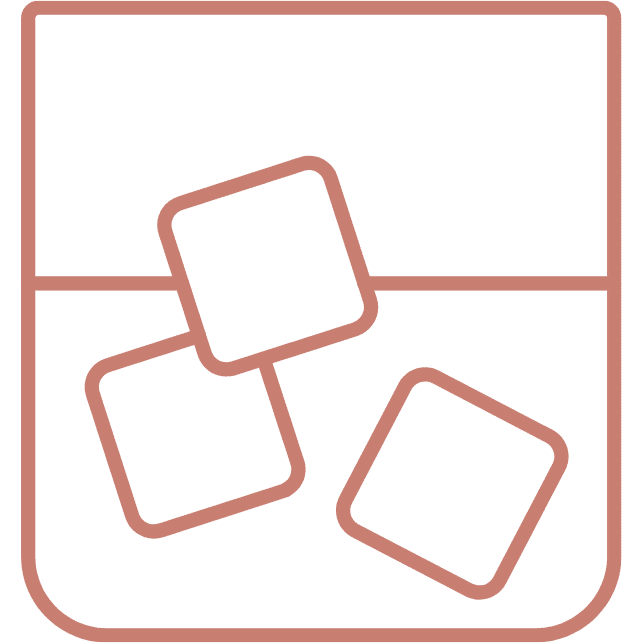 Autonomy
No need for qualified personnel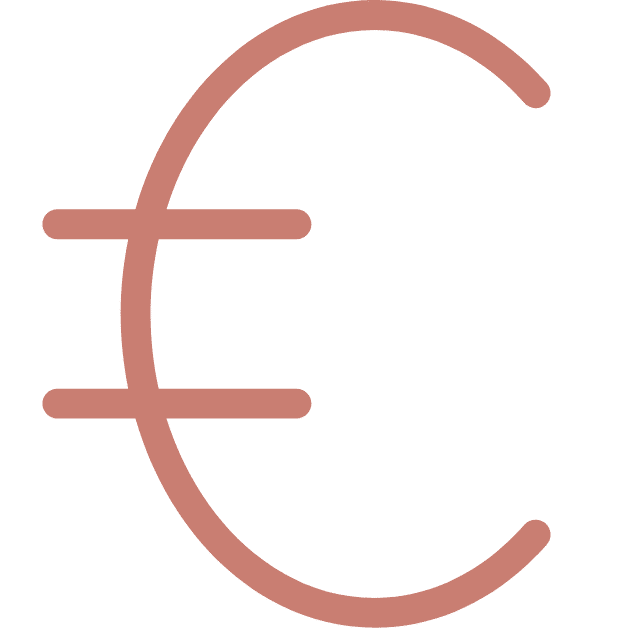 Cost
control Optimized budget management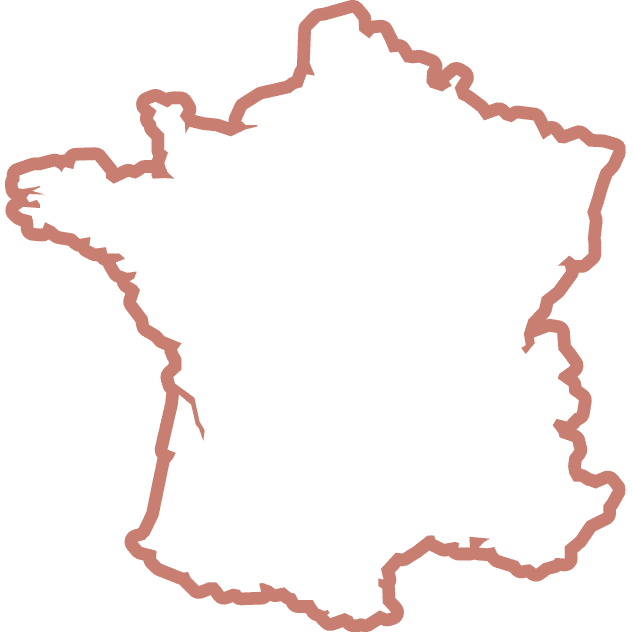 French
Blended and bottled in Cognac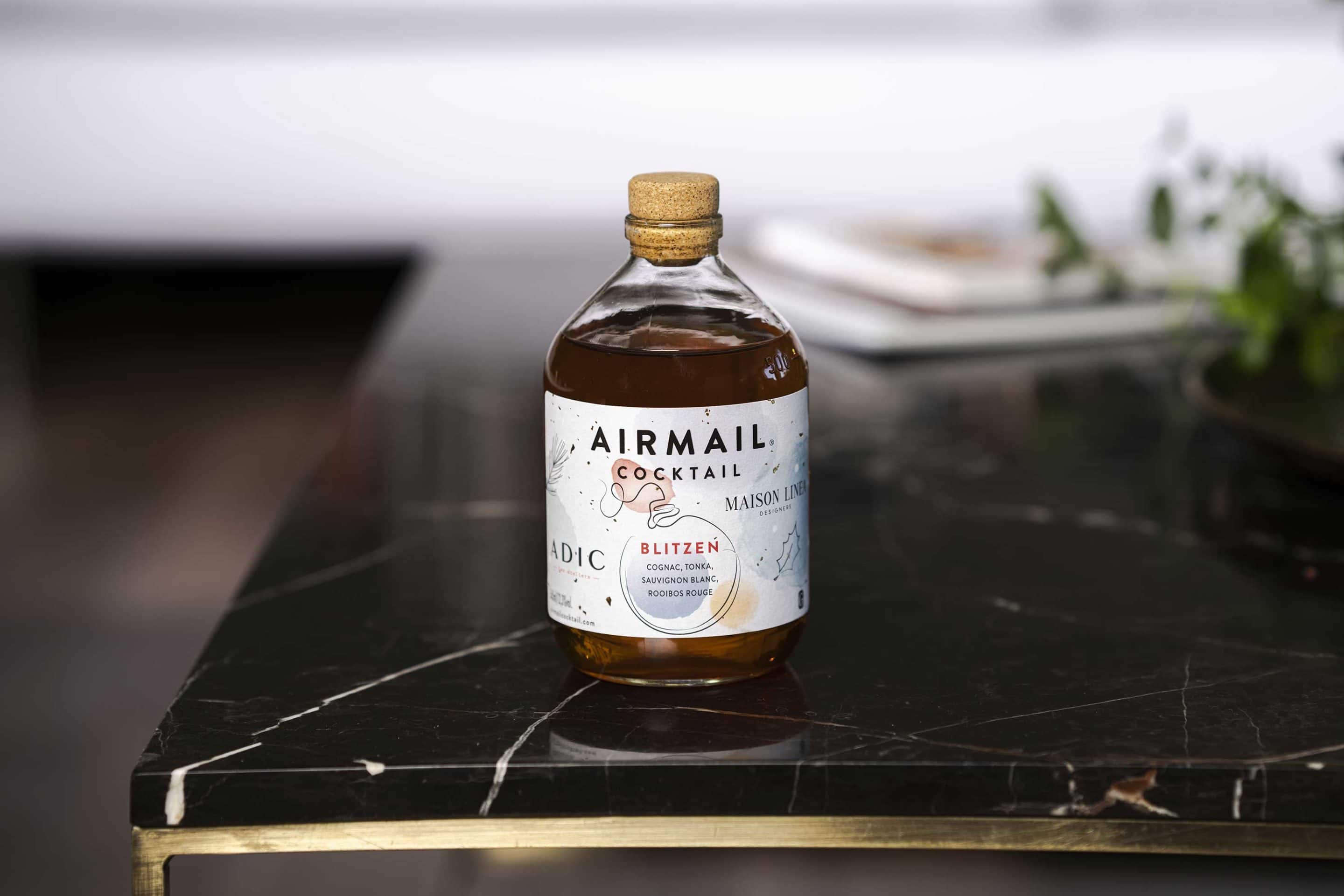 A personalized corporate gift
Offer AIRMAIL COCKTAIL to the tastes and colors of your company.
With our tailor-made personalization solution, we offer professionals and individuals the opportunity to create a cocktail in their image.
Clients, partners, colleagues, guests… The opportunities are endless!
Create your tailor-made cocktail
Partial or complete, develop the cocktail bottle that suits you in collaboration with our mixologists.
Customizing your recipe is the solution to stand out in an original way.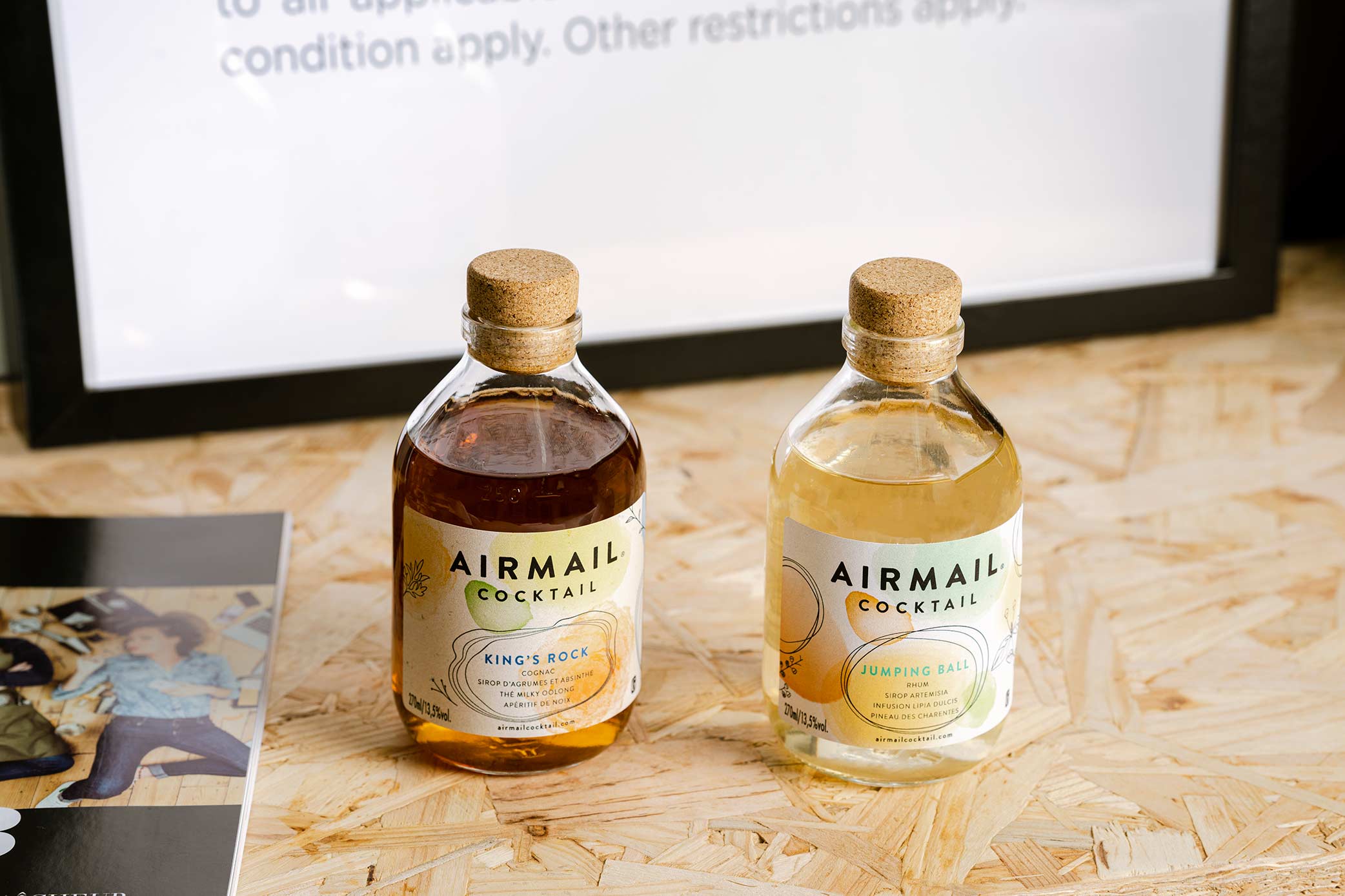 Sell AIRMAIL COCKTAIL in my shop
Become a reseller and offer cocktails in your shop. Nothing could be simpler, choose the ideal format and leave us your details!
Add AIRMAIL COCKTAIL to your menu for an on-site tasting.
Sell bottled cocktails to take away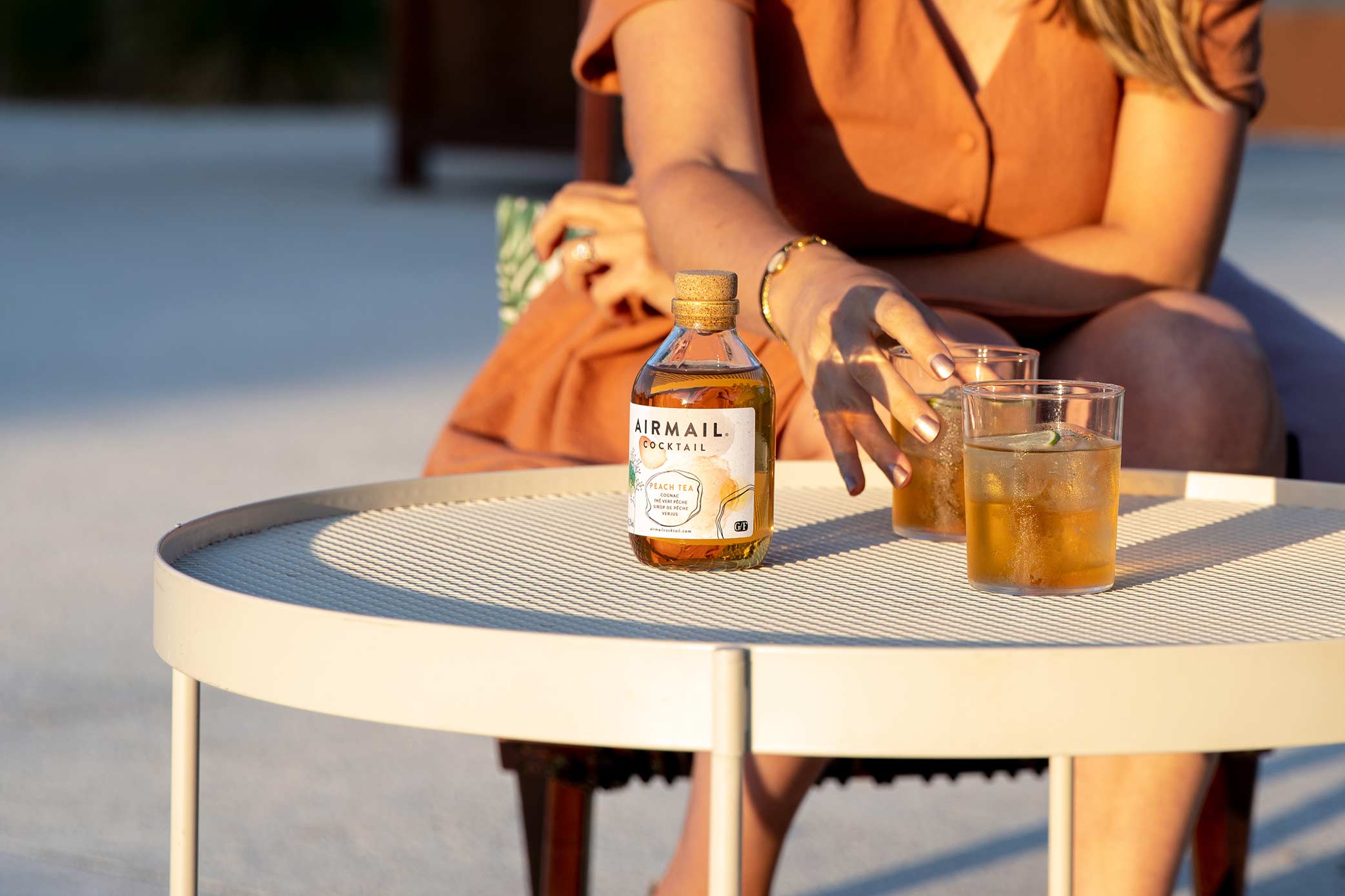 Serve AIRMAIL COCKTAIL on the catering menu
Serving cocktails has never been easier: Open, pour, serve!
Adding AIRMAIL COCKTAIL to your menu ensures simplicity and speed of serving while controlling your costs.
By the liter or by the keg, our large formats are ideal for professionals.
Receive personalized information for the pros