A range of premium, fresh and local cocktails ready to drink at home. Our recipes are created and bottled by hand in our lab in Cognac in the heart of the French Spirits Valley.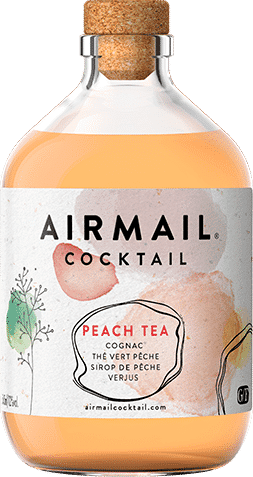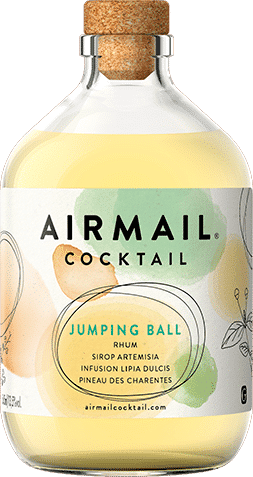 Herbaceous, fresh, warm, minty.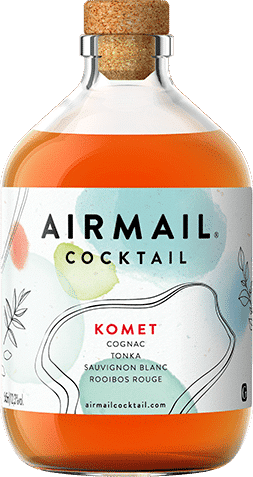 Wintry, vinous and reassuring.
Peach Tea is a best-seller in our Signature range. Very appreciated for its freshness and lightness, it is a fruity cocktail which is particularly appreciated as an aperitif on long summer evenings. Finally an iced tea for adults!
It is composed of cognac, peach green tea, peach syrup and verjus.
The Peach Tea recipe won a gold medal at the renowned San Fransisco World Spirits Competition 2022 in the RTD (Ready To Drink) category.
Take the time to drink real good cocktails at home with ease.
A design, a recipe, a packaging, we support you to create your tailor-made AIRMAIL COCKTAIL.
We do our best to offer you seasonal recipes, local products and promote upcycling.
Open, pour, enjoy.
Serving cocktails has never been
so simple!
The origin of the gin cocktail Gin is a spirit highly appreciated by bartenders for its aromatic complexity and the diversity of its offer around the world. Gin is a spirit made from malt or fruit, in particular juniper berries. Its aroma is complemented by a...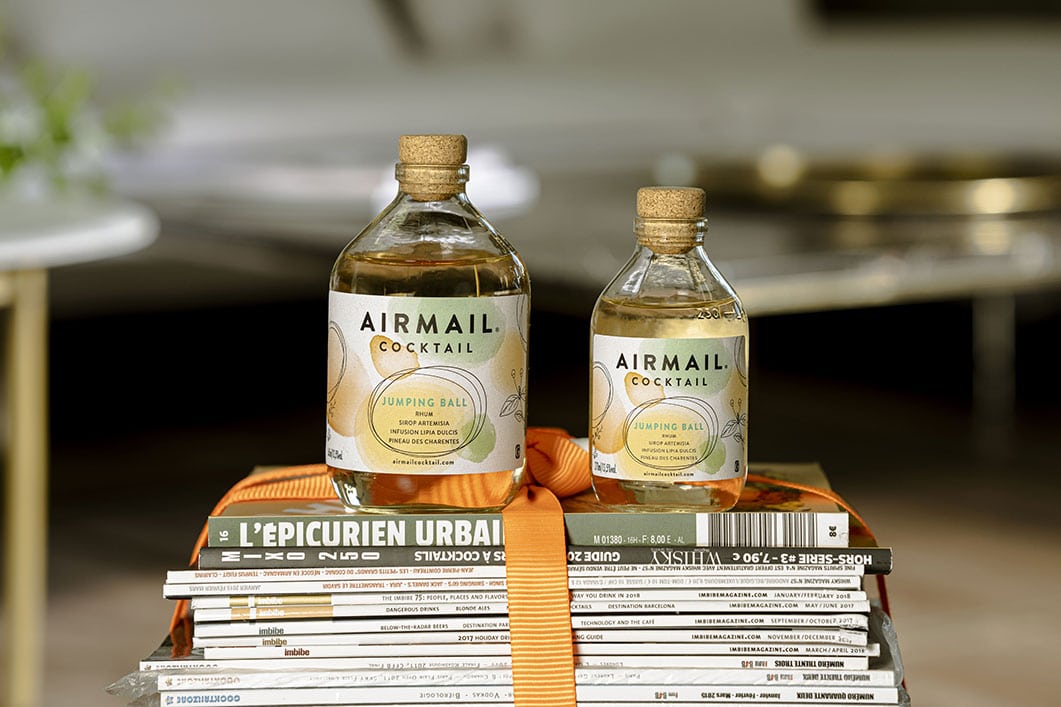 Wine shops, delicatessens, restaurants, bars, hotels… Would you like to resell our bottled cocktails or serve them directly from your establishment?
Contact us for our reseller prices.
Keep up to date with brand news, cocktail trends, and enjoy 10% off your first order!