A collection of bottled cocktails designed by our mixologists to be consumed simply over ice. Fresh and easy to drink, these ready-to-drink cocktail recipes will delight your guests with their specific experiences and will be singular presents.
From 3 to 11 glasses per bottle, from 15€.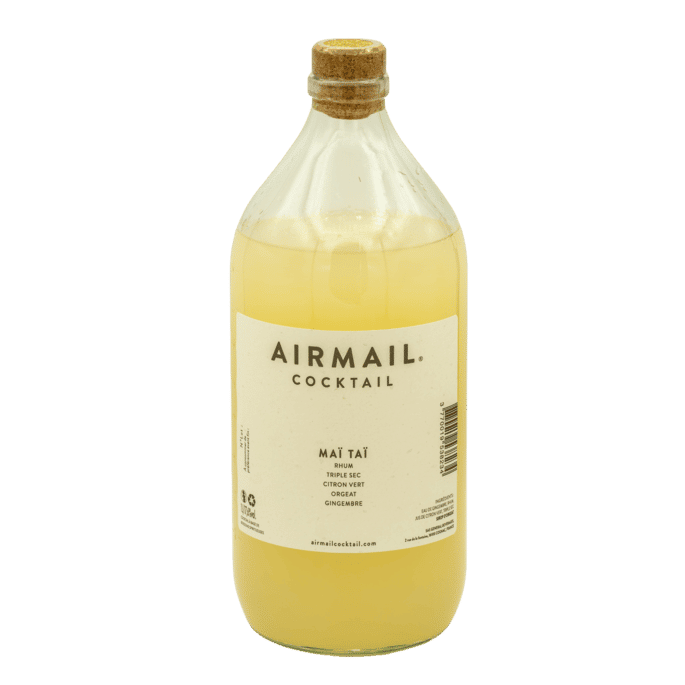 Capsule edition – Mai Tai
To enrich our collection of bottled cocktails, our mixologist offers you a first capsule series of ready-to-drink cocktails.
This limited edition recipe is a precursor to our upcoming classic range.
A classic rum-based cocktail, enjoy our capsule version of Mai Tai designed to bring you more lightness. Sweetened for freshness and spiced with a touch of ginger, this recipe is suitable for initiates and non-initiates.
Available in 1L format only (11 glasses).